1xBet Withdrawal Time, Rules and Methods in Bangladesh
As long as your account is fully verified, you will be able to withdraw funds from your 1xBet account. Withdrawals can be made through the mobile app, mobile website, or desktop version, and the minimum amount is 350 BDT. Look down below to find all the most important information you need to know about withdrawals in 1xBet.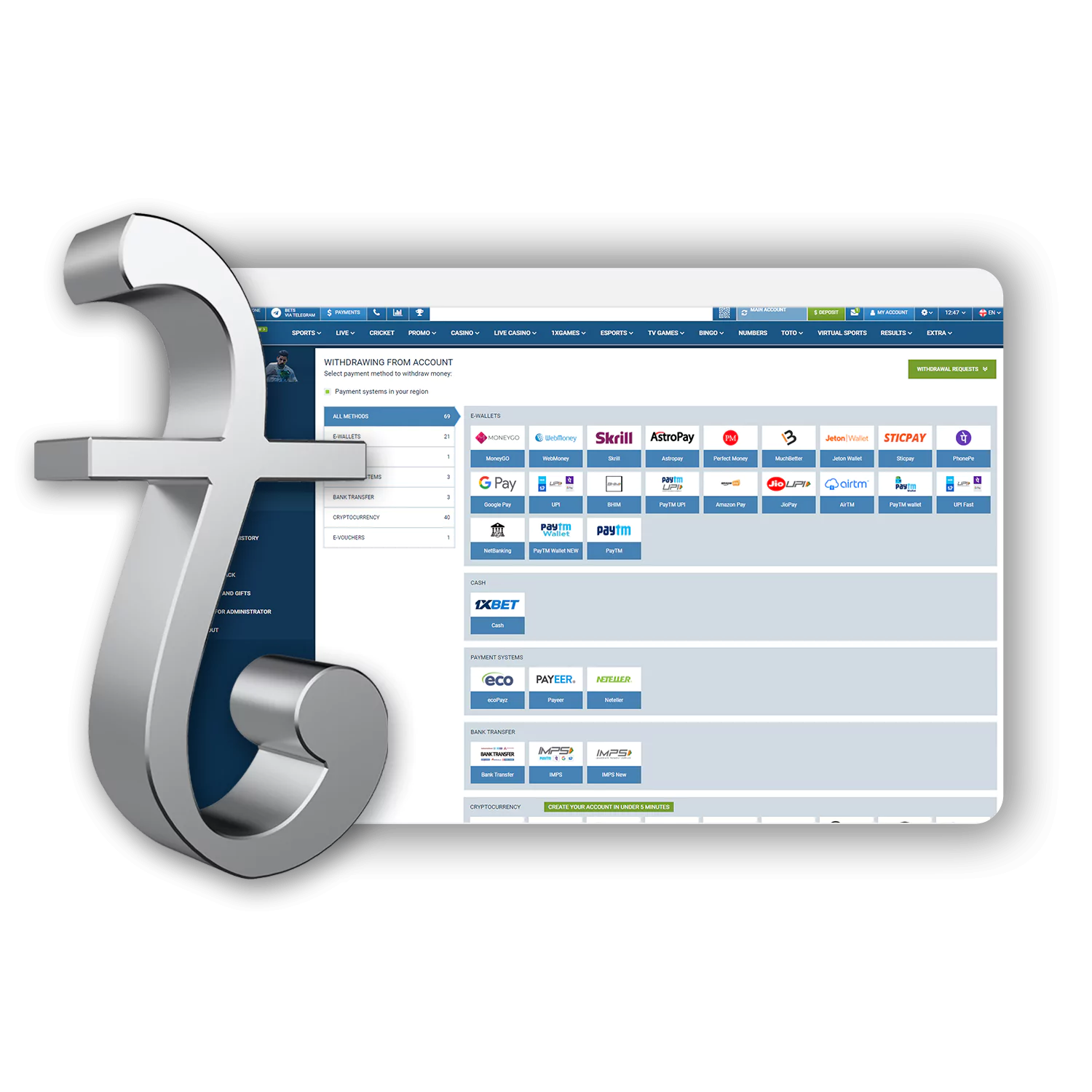 1xBet Withdrawal Rules in Bangladesh
Before you withdraw any funds from your 1xBet account, always make sure to consider the following rules:
During withdrawal, only winnings from bets with odds of 1.1 or above are considered.
If there is a suspicion of account misuse, withdrawals can be halted or revoked. Only after validation is it possible to withdraw further.
Due to security concerns, 1xBet may force the user to alter their withdrawal method.
If a user violates the rules of the Terms and Conditions, the withdrawal request in question may be denied.
If a withdrawal is made using a method other than the one used to deposit, the maximum amount must be proportional to the deposit amount. Otherwise, such a withdrawal limit would be ineffective.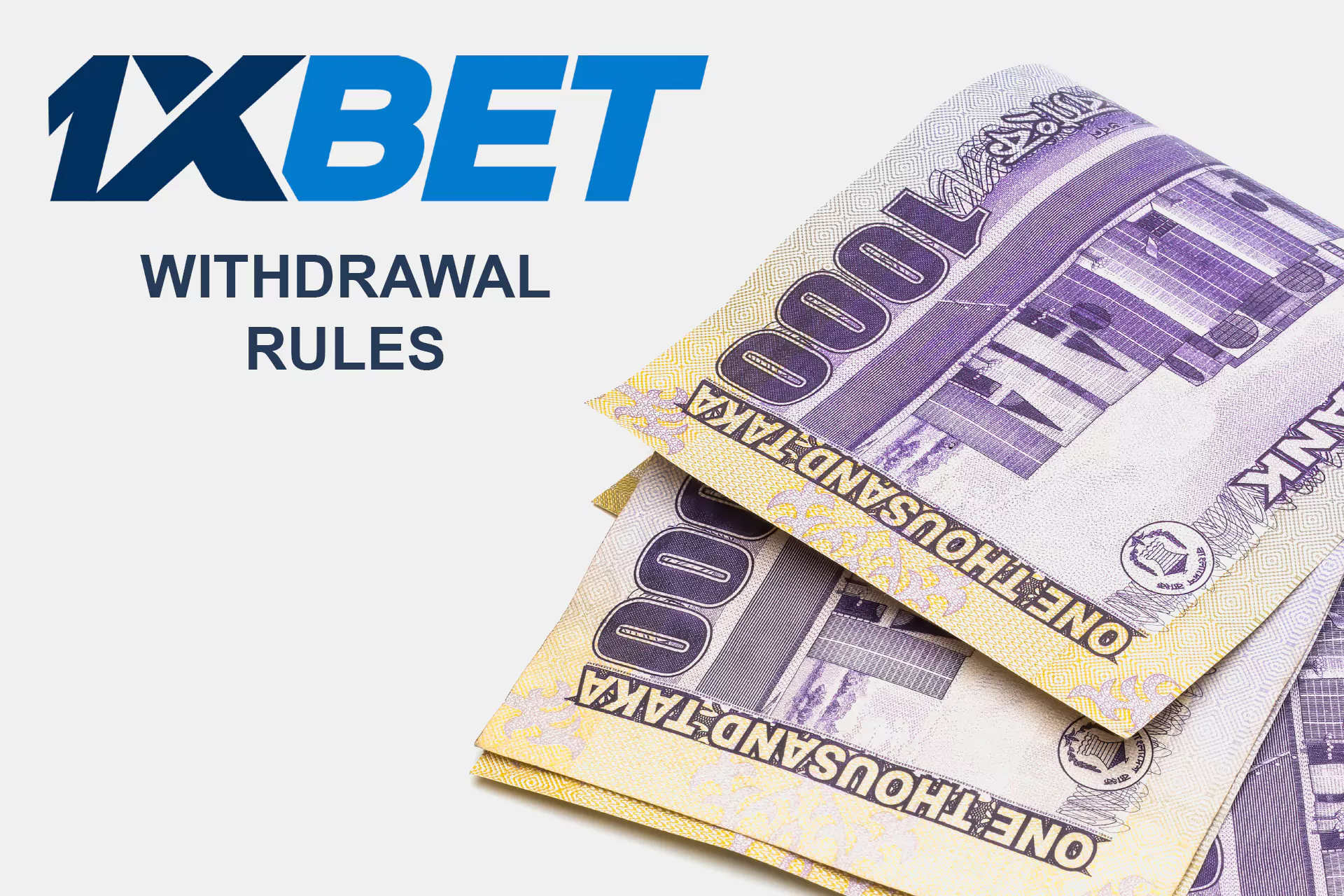 1xBet Withdrawal Methods
1xBet accepts a lot of payment methods that are commonly used in Bangladesh, so it will most likely already accept your most preferred one. Down below is a table of the most popular withdrawal options.
| Payment Method | Minimum Withdrawal Amount | Withdrawal Processing Time |
| --- | --- | --- |
| Skrill | 350 BDT | 15 minutes |
| AstroPay | 800 BDT | 15 minutes |
| EcoPayz | 1000 BDT | 15 minutes |
| Bitcoin | 350 BDT | 15 minutes |
| Visa / Mastercard | 350 BDT | 15 minutes to 7 days |
1xBet Withdrawal Limits
As 1xBet itself does not exactly have a withdrawal limit, it will depend on the payment method's limits for withdrawals. The reasons may be the following:
The payment system may have withdrawal limits. They usually set their own restrictions based on account status and tier.
VISA and MasterCard may have restrictions depending on the country and the bank. So, if you're going to use a credit card, make sure to check with your bank about money transactions.
Limitations may also be imposed based on the activities of your account. Active users who play, deposit, and withdraw regularly will get more advantages on 1xBet.
Minimum Withdrawal Amount in 1xBet
The minimum withdrawal amount on 1xBet in Bangladesh is 350 BDT, which applies to payment methods such as Visa, Mastercard, Skrill, Bitcoin, and others. You can always withdraw more, but you can not withdraw less than that amount. Always sure to check what the minimum withdrawal amount of your preferred payment method is before withdrawing money from your account.
Maximum Withdrawal from 1xBet
Since 1xBet itself does not have a withdrawal limit, the number of your transactions may be limited by the payment system's set limits, or bank and country regulations. With that information in mind, you should certainly what limitations your preferred payment method has, and what the maximum withdrawal amount can be. Also, the bigger your withdrawal is, the bigger the withdrawal processing time may be.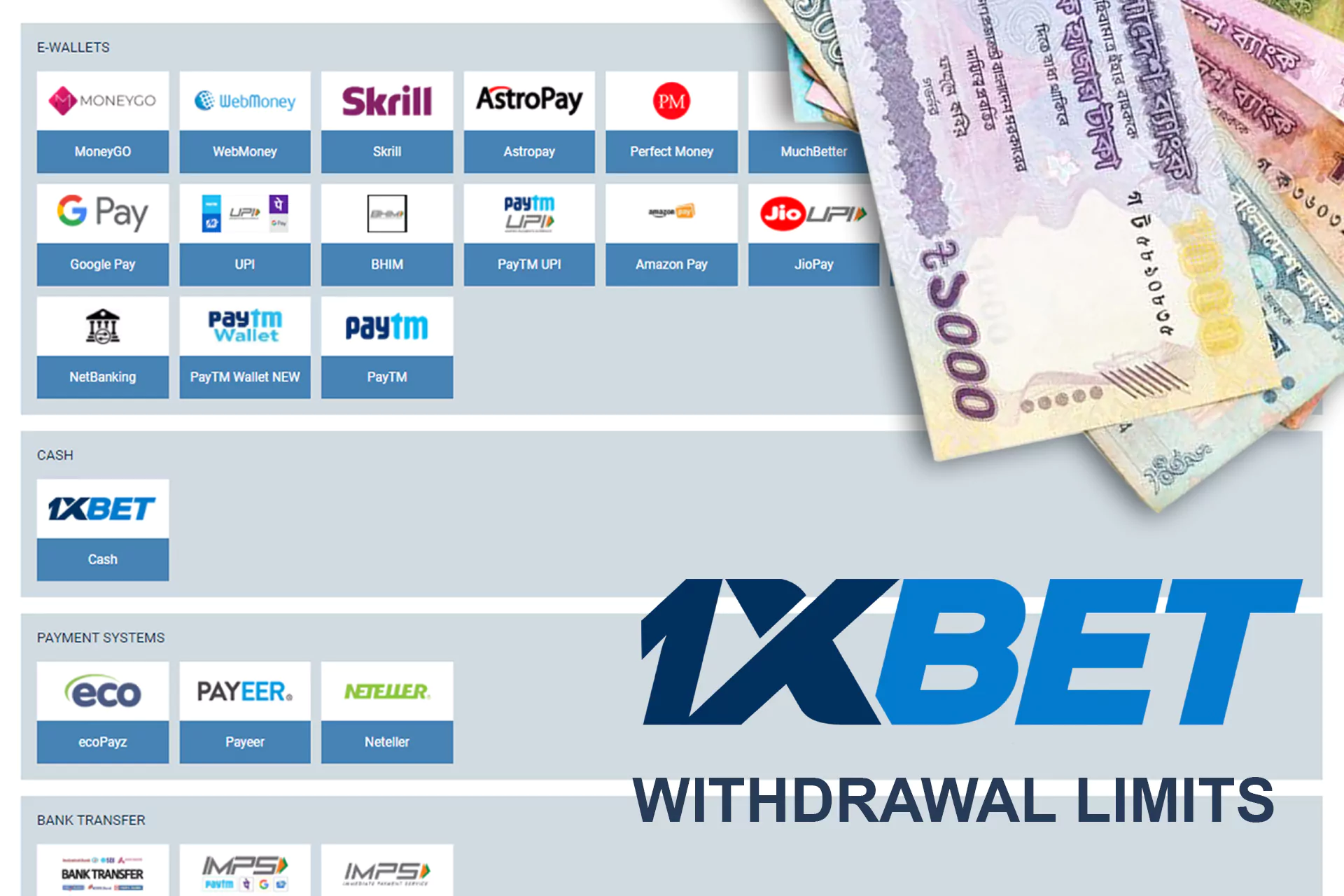 How to Withdraw Money from 1xBet?
To successfully make a withdrawal on 1xBet, you can follow the steps down below:
1
Go to the Website
Go to the official 1xBet website in Bangladesh using your browser, or just simply open the 1xbet app.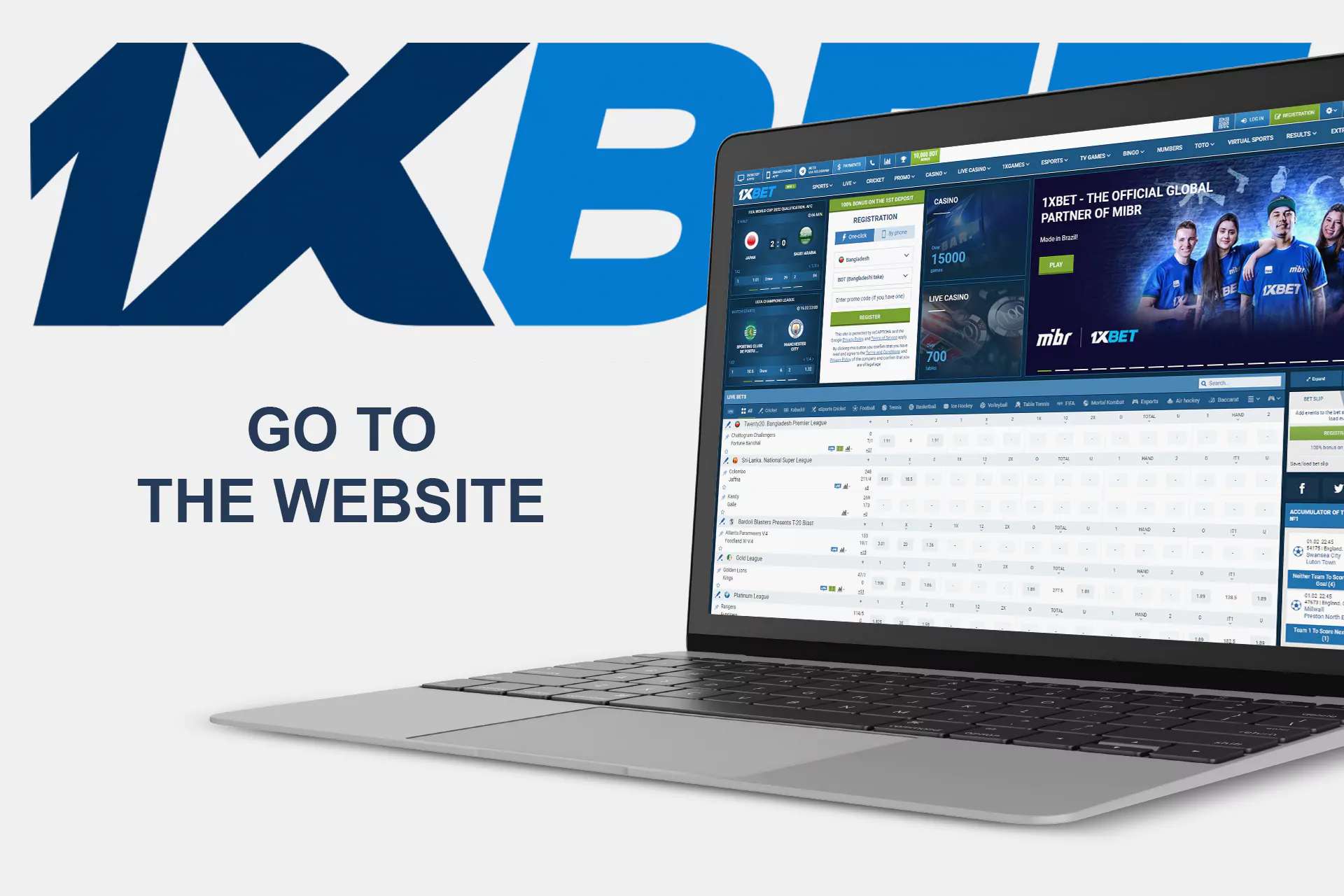 2
Log into Your Account
Click on the 'Log in' button, type in your username and password, and log into your account.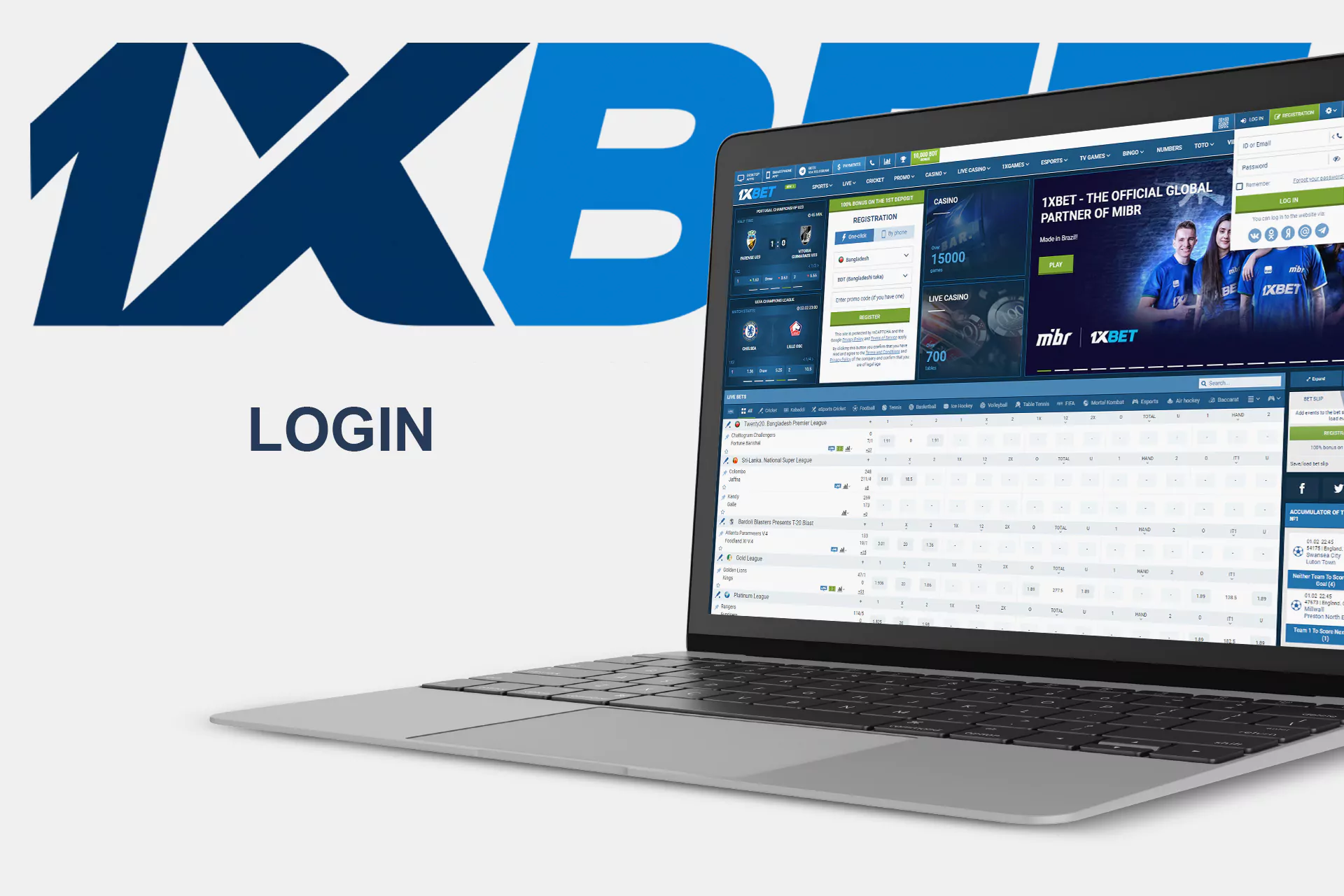 3
Find the Withdrawal Section
Click your profile icon, and select the 'Withdrawal' section. Then, proceed to the next step.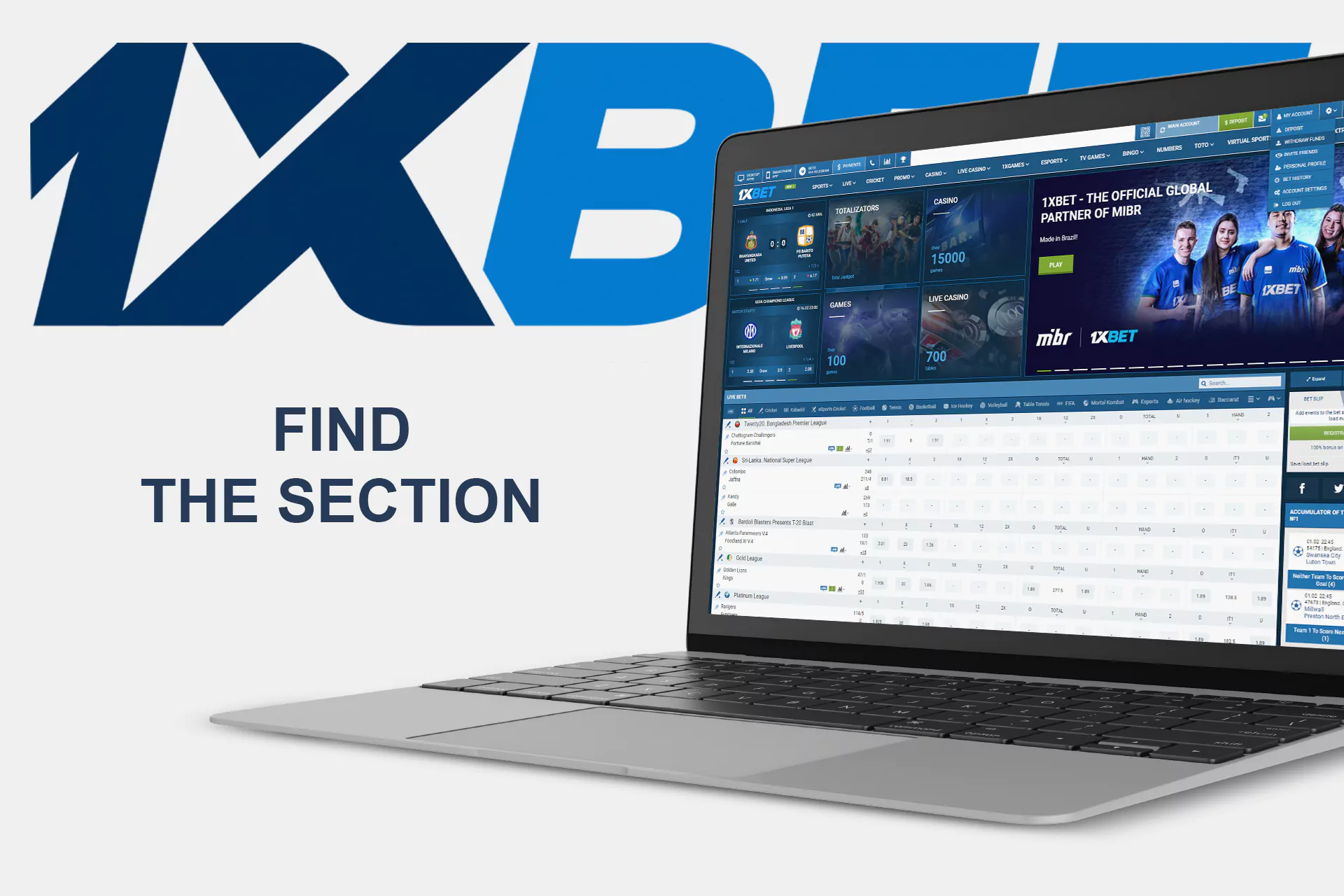 4
Choose Your Withdrawal Option
You will see a pop-up box with all the available withdrawal methods. Select the one you wish to use, and follow the next step.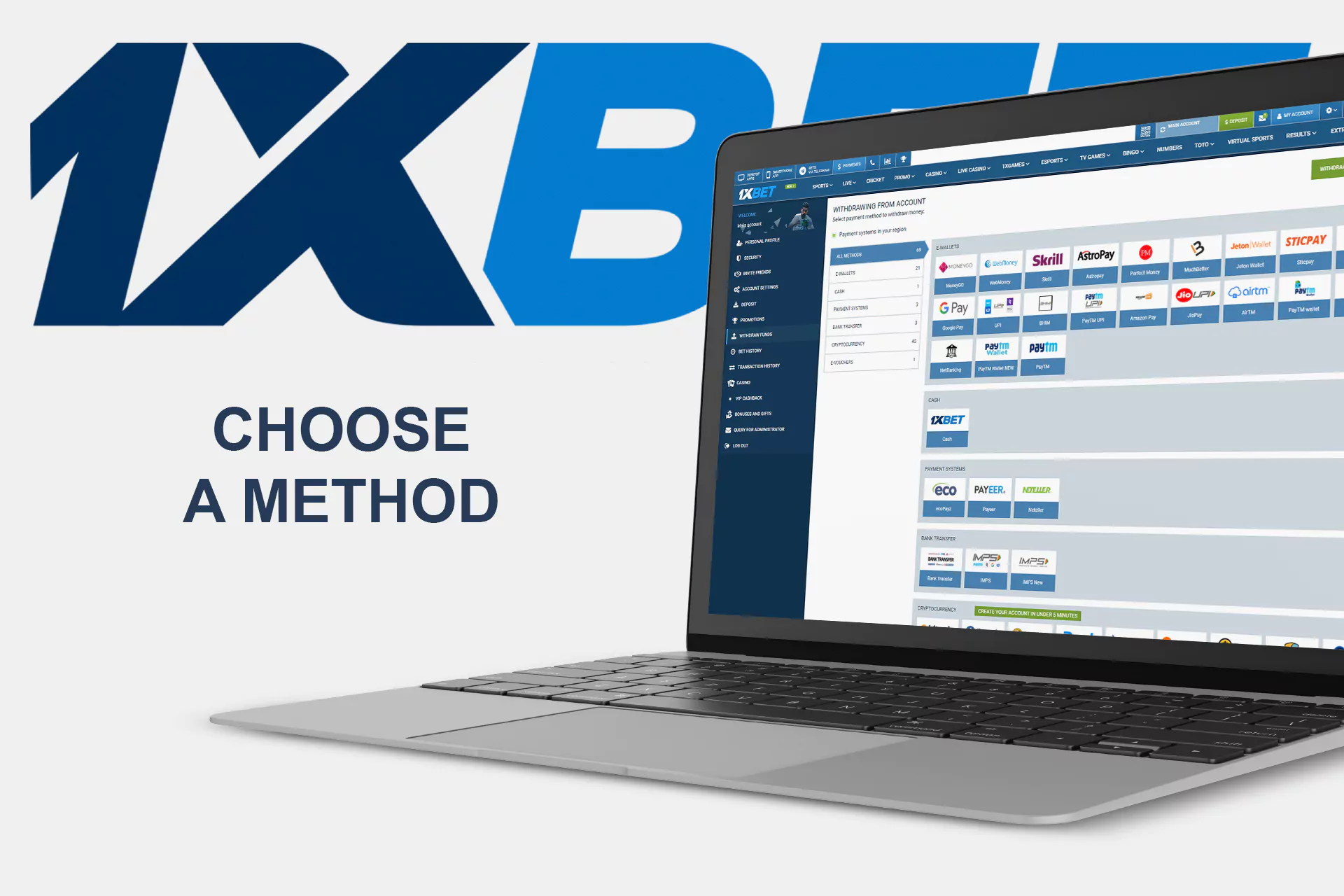 5
Fill in the Details
Choose the amount you wish to withdraw from your account along with any other required information about the transaction. Then, click on 'Withdraw'.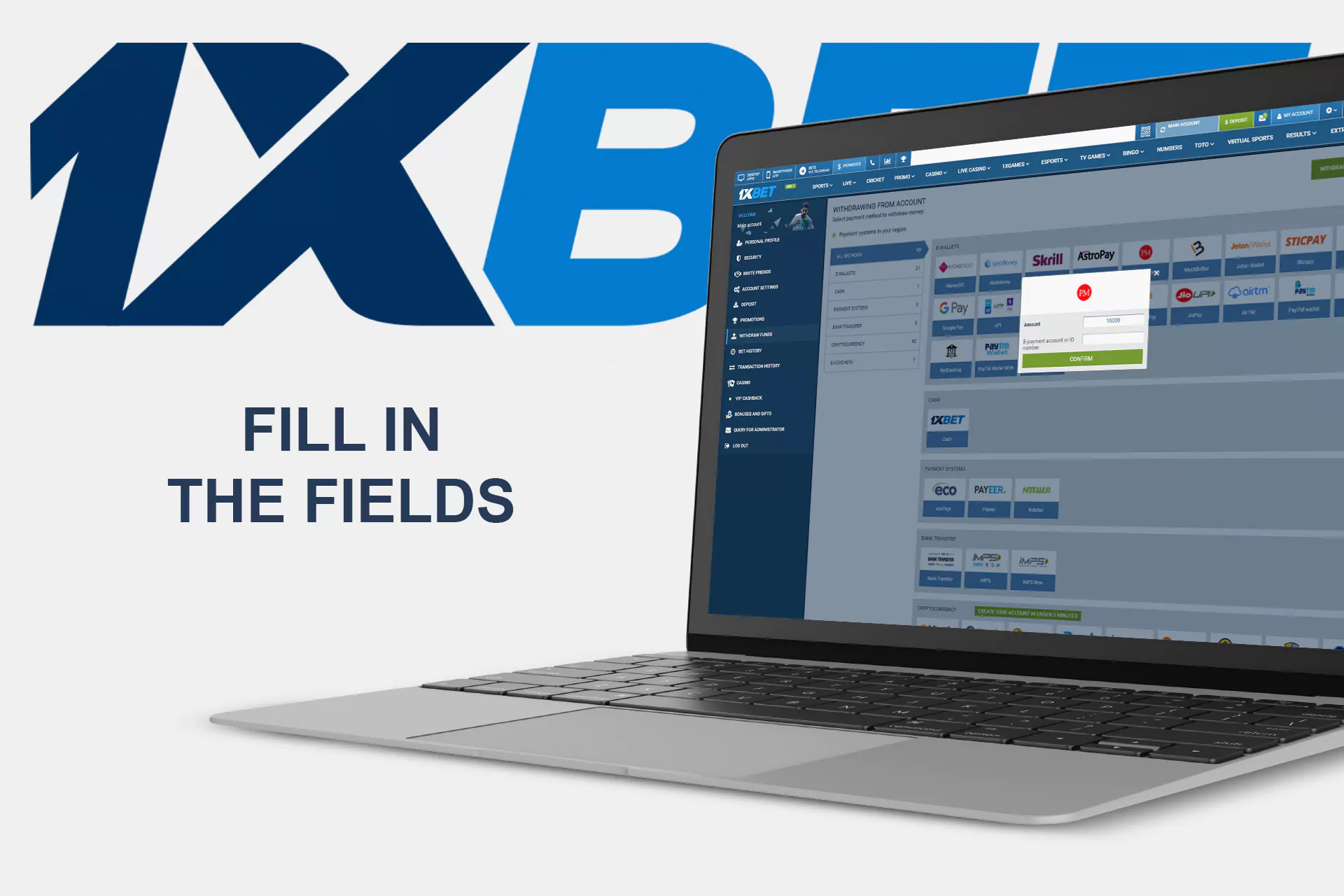 1xBet Withdrawal Time
Withdrawal time from 1xBet for users from Bangladesh is from 15 minutes to 7 days. The fastest withdrawals are available via Skrill (15 minutes).
Answers to Questions
Below we have answered common questions about withdrawals at 1xBet in BD.
Can I withdraw money from 1xBet without verifying my account?
Can I make a withdrawal within the 1xBet mobile app?

Yes, you absolutely can – the 1xBet mobile app has the same functions and features as the mobile website or the desktop version. Following the same withdrawal process, as written in the article above, you will successfully withdraw money from your account.
How can I make my withdrawals faster at 1xBet?

To make your withdrawals faster on 1xBet, you could climb up the ranks in the VIP program – this way, when you withdraw money, you will be a higher priority than most.
Are there withdrawal limits on 1xBet?

Technically, there aren't – so it depends on the withdrawal limits set by the e-wallet, credit card bank, or anything else that you are using.
What withdrawal method should I choose for 1xBet?

You should choose the most convenient one for you – as 1xBet accepts a lot of withdrawal options that are commonly used in Bangladesh, you will already most likely have at least one of them. Simply pick one, and withdraw your funds using it.